Step 5: Setting up your screen for print
Now that the tough part is over, here comes the semi easy part. Printing.
I'm sure all of you have aspirations on what medium to print on, be it T-shirts, posters, metal sheets, tote bags, aluminum plates, hoodies, jackets, even underwear. You may apply this concept to any of the above and all you really need is the right paint and mesh type. However, let's focus on one thing at a time. I'm here to talk about textile, mainly T-shirts for it's the most popular.
What you need:
Screen
Clear tape or Brown paper tape
Ruler
–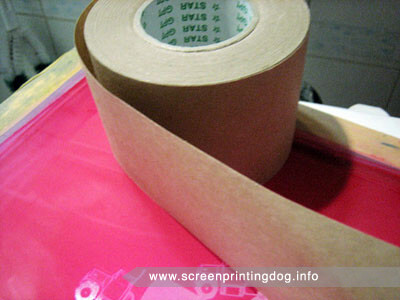 –
Measure about an inch and a half from the edges of your screen. Now tape all 4 sides (I use brown paper tape) to stop any paint that might leak out during printing.

tape all four sides to avoid leakage
Let it dry out. Use a fan.

drying taped screen
–
–
Step 6. Screen printing your first t-shirt
Related
About The Author
doganonymous